First, here is what was cut out of last night's episode. Drita's NEW image and
Carla still dissing Joe and Raquel. Interesting, no? The last part is all Carla so wait for it!
RECAP:
At Renee's house, Karen and Ramona arrive and see the for sale sign outside. Ramona thinks it's a good thing to get rid of bad memories. Renee is very happy to see them. She tells them everything that went on with her sit down with Carla.
"She called me a junkie. She says I am a whore and slept with married men. Carla's addiction is to married men."
Karen and Ramona want to know what did Big Ang and Drita do? Renee says they did nothing.
"Carla picked up a butter knife."
Ramona can't believe it, she doesn't know if she should laugh because it's like a bad joke. Ramona says,
"What did she want to do, get some butter and whip it all over you?"
They all laugh about the butter knife. Renee says Carla has no respect,
"the only thing she knows how to do with her hand is j*rk a guy off."
Carla says she used to feel sorry for Renee, but she can't any more.
"What goes on in my life is my f*cking business."
Then she says the kids like being at daddy's big house. She doesn't know why he got such a big house. The kids tell her he cooks and cleans a lot. They tell her they went to Coney Island. Carla says maybe if he cleaned when she was with him they would still be together. Then she asks about Raquel and questions why this younger girl wants to be with Joe, who just got out of jail, is much older and has kids. Carla seems overly concerned about what goes on in Joe's house. She pumps the kids for information.
Drita goes to the pet store with Lucky and runs into Ang and her new puppy Chanel. They talk about the sit down. Ang says Carla is a maniac, a lunatic. Drita says she went bonkers. Drita feels bad for Renee, but she is glad they both said what they needed to say and agreed to be civil around each other. So, Big Ang wants to have a botox bash with ALL the girls. Drita just found out Love was back, when Ang says who she is inviting. Drita describes Love as Renee without the crying.
Drita, Carla and Ang walk along the boardwalk at Coney Island, they are going to Brighton Beach. Ang tells them about the botox bash. Carla says she can deal with Renee in a room full of people. They ask about Joe's girlfriend because Carla told them they wouldn't be together long and they still are. She tells them she doesn't care about Raquel because she doesn't want to be with Joe.
"Raquel is a young, sweet, matronly girl to powder his balls."
Drita tells them Lee is coming home in six months. Ang thinks Drita should give Lee another chance for the kids, they need their faher. Drita gets a call while they are talking and it's Lee. He wants Drita and the girls to come and pay him a visit. Drita says if the girls want to go she will definitely take them.
AJ gets home from his grandfather's sentencing hearing. Renee didn't go because she was afraid Junior would be there. He tells his mother he is getting 27 months and 6 months off for time served. Everyone asked where Renee was. Renee said she didn't know if she could sit there and handle it. AJ tells her about his grandfather's letter of apology to his wife, all the children and grandchildren. Renee starts crying, but is relieved and happy to know that her father doesn't blame them for what Junior did. She worries it's a big burden on AJ to know that his father is responsible for putting his grandfather back in prison. Renee says she is ready to move on with everything in her life and they are moving out of that house. AJ thinks it's a good idea.
Drita is at the park with the girls and Lucky, kicking the soccer ball around. Drita tells them she could have been a professional soccer player, but she made bad choices and hung out with the wrong people. She is confused about how she feels about Lee. She tells them Lee is coming home soon, but he won't come directly home, he has to go to a halfway house first. She wants to go see him. Aleeya says she wants to go, but Giselle says no. Drita won't force her, but they talk about Lee a little more and Giselle changes her mind. Drita is very happy about that.
Joe and Raquel play basketball in the park. Joe says he spent 6 years in jail, it's a different world there, and now he appreciate all the little things more. He says Raquel is a conversationalist and Carla is argumentative. Their personalities are very different. Raquel says they are happy together and their relationship is solid. That's all that really matters right now. Joe says things are so easy with her. She asks him if he talked to Carla yet. He says, not yet, soon, he is waiting for the right time. All Carla knows is that he is dating Raquel, but he has been stalling about telling her that Raquel is moving in with him because he is afraid Carla will have a negative reaction. Raquel thinks Carla is upset because when the kids are with her and Joe they look like a family. She may not like to see another woman involved with her kids. He tells Raquel that Carla liked it better when he was in jail. Raquel is moving in regardless what Carla says.
Drita is opening a makeup store, but can't find one that works for her. Then she goes to see Big Ang at the Drunken Monkey and tells her what a hard time she is having finding a location. Big Ang tells her there is a store right across the street for rent. They go over and look at it. Drita is thrilled. It's exactly what she is looking for . She calls the number and asks about the rent. It's $950. Perfect! She wants to see the inside and says she will pay them when they get there. She want to build an empire for her girls.
Karen goes with Renee to look at houses for Renee. Renee has issues with all the houses. She is afraid someone will break in. She is afraid of doors, windows, basements, attics and cars on the street. She is worried about her safety and she need security. She tells Karen she wants to live in a home with one door and you have to climb up to get to the windows.
Carla and the kids are in the car heading off to Joe's house to be dropped off for the weekend. She mumbles something about how she hopes Joe spends quality time with the kids.
"Hope Joe and Raquel are not locked in a room doing fun things."
The kids go in the house and Joe and Carla talk. Right off the bat Carla tells him he doesn't need such a big house. He says he won't be a bachelor his whole life. He tells her there is more than enough room for everyone and he didn't know Carla was sleeping with the kids till they were nine. Then he tells her he has been seeing Raquel for months and he is asking her to move in with him. Carla has a little fit.
"I don't know who Joe thinks he is putting this little young girl in her face."
She doesn't like the idea, it's not her home. She thinks Raquel is looking for Joe to be her sugar daddy and pay for everything. Joe tells her he met Raquel at work and she has a job and contributes to the bills. He tells her Raquel is moving in. Carla says she is still the mother of those kids and Raquel is still the girlfriend…
kiss my ass."
The botox party is at the doctor's office. All the girls were invited. Carla and Drita have not arrived but they begin without them. Love goes first and says it hurts bad, but she is joking. Karen goes next. Ramona screams it burns. Renee arrives and sees Drita and Carla aren't there, but then she sees Love. Renee tells Love she wants to make sure that they are both okay. Love say she meant what she said and reassures her that she doesn't date married men. Renee doesn't have an issue with her any more. They go get some botox done. Drita calls Ang and says she can't make the party because she has a toothache. Then Drita adds Carla won't be coming because she feels uncomfortable. Renee announces that Carla isn't coming because she has a problem with Love. Love says she will leave and go ask her what her problem is. The fact is that Carla is "dating" the guy that Love broke up with (Handy Man). Love is irritated with Carla. Karen says Carla should run if she has a problem with Love. Love has a long history of violent behavior.
Renee goes through her mail and opens a letter. She reads it. It's in Junior's handwriting. She feels chills go up her spine. She is thinking she is dead. She is calling all the girls but no one is picking up. She is very afraid he is going to kill her. She takes off with the letter. She finally gets Ramona and says she needs to see her.
MY TWO CENTS
Here goes. I have a headache and it's bound to get worse after this recap, but I have no choice, do I? I am going to be called a "hater" again today. Let's get it over with.
This is the first time I take issue with the title of the episode, "Bad Boys," I think it should have been called "Bad Girl." I will explain why later, or maybe, if you know me by now, you have figured it out. Let's break the episode down, shall we?
Where the hell are Karen and Ramona? I mean yes, we saw them, but I hope they aren't going to be just supporting cast members the whole season. I understand that time has to be devoted to developing new cast members and their storyline, but I want my dynamic duo back on the scene!
Renee's issue with security and safety are understandable under the circumstances. Her house being broken into and her feeling threatened by Junior is more than enough for her to feel paranoid about her well being. I would too. I don't know if there is any way to help her over that feeling. It will probably take a long time. I'm glad she has Karen and Ramona to help her try to get over it. A new house is a move in the right direction, but she may have to have bars or gates installed on all the windows, a secure front door and a good alarm system to feel better.
Drita has done a 180 this season and I for one am happy to see it. She looks so much more relaxed and happy. Things are going well for her. She seems a lot less stressed. I know she is excited about how things in her life are going. And she seems to be sticking to her resolve not to get involved in any fights! I'm not sure if she should get back together with Lee, although that may have happened by now because this was filmed months ago. Maybe Big Ang is right and she should see if he has changed and they can work on putting their family back together. Time will tell. In any case, the truth is those girls need their father in their lives and I hope Lee works hard to rebuild a relationship with his daughters. I wonder if Lee will be on the show this season…Jennifer?
Love seems to fit right in with everyone…except Carla. I have to wonder why Carla has an issue with Love? Oh, right, it's because Love went out with Handy Man for a short time and broke up with him and now Carla has her leftovers. That shouldn't be a problem for Carla, if it's not a problem for Love. Looks like there is more to come on this storyline so stay tuned. I think Love is going to want to have it out with Carla. Carla might want to take Karen's advice and run.
Way to start the New Year off right!
Let's get to know Raquel. Joe and Raquel are very likable as a couple. They seem happy to me. I have followed Raquel on Twitter since Carla first told the girls on the show that he was dating a "young girl" and asks Joe if she brought her Barbie dolls when she spends time with the kids? This is what I know about Raquel from Twitter. The girl loves to take pictures. She loves her dog. She takes pictures of herself, her and Joe, her family and friends and Joe's children. She tweets she goes to work and the gym. She loves Joe. She seems to be a lovely lady. In all this time there hasn't been one tweet that would lead anyone to think otherwise. And you know if there was one I would have found it.
Raquel and Carmen doing homework together!
Joe and Raquel have a little chat while playing basketball. Joe gives us an assessment of the different personalities of these two ladies: Raquel is a conversationalist, Carla is combative. It seems Joe has intentions of having Raquel move in with him, but he is afraid to tell Carla because she might have a negative reaction. Ya think? Joe is waiting for the right moment to break the news that Carla is moving down to the #2 slot and Raquel is #1. Raquel may have hit the nail on the side of it's head when she said Carla may not like her because when the kids are with them they look like a family (we did a blog on Joe's picture perfect family not long ago). She thinks Carla doesn't like seeing another woman mothering her children. But, Rachel doesn't think Carla is jealous of her…and that's where I think she missed hitting the rest of that nail. I think Carla is jealous of Raquel for two reasons: one she has Joe and they are happy, two she is very young. Enough said.
Now for my title suggestion…Bad Girl! Have you figured it out? Yes, I am referring to Carla. Where do I begin? I won't rewind and go back to last week's episode of butter knives and "junkie" because that's been done to death. Let's move on to this week.
Carla says, "What goes on in my life is my f*cking business!"
I agree 100% with her. But...
then she proceeds to spend the rest of the episode in Joe's business. Go figure. She pumps the kids for information about what goes on at Joe's house. I am going to cut her slack for that because I don't know if some producer put her up to that or not. But, then she starts saying things like, "I don't know why he got such a big house," "he doesn't need a big house," she insinuates that Raquel is a gold digger and only with Joe for his money and then stoops to an all time low, saying she hopes Joe and Raquel haven't locked themselves in a room doing "fun things" and leaving the kids unsupervised. I don't know what her problem is, but it doesn't end there. Nope. She tells the girls:
"I don't know much about Raquel, but knowing Joe, she's probably a young, sweet little matronly girl. You know, someone to do his laundry, powder his balls…"
What does that sound like to you? Bitterness? Jealousy? That's what I am hearing. She has been with her Handy Man for 2, 3 or 4 years depending who you listen to. She has had him around the kids. I never heard a word from Joe about that. Oh, maybe I did. I think Carla was leading him on to believe there was a chance for them to get back together when he got out of prison, but all the while she was allegedly seeing Handy at the same time. So I think Joe found out about that and was pissed. Then he met Raquel and he has been happy ever since. If Carla is so happy with Handy, why can't Joe be happy with Raquel?
Tweeted: "Life can't get any better."
Ok so who in the world uses the words YOUNG and MATRONLY in the same sentence to describe the same person? Carla does. Let's go to the dictionary for a minute and tell her what matronly means: "Like or characteristic of a matron, esp. in being dignified and staid and typically associated with having a large or plump build." So I think we can all agree that Raquel is far from matronly, for that matter, so is Carla.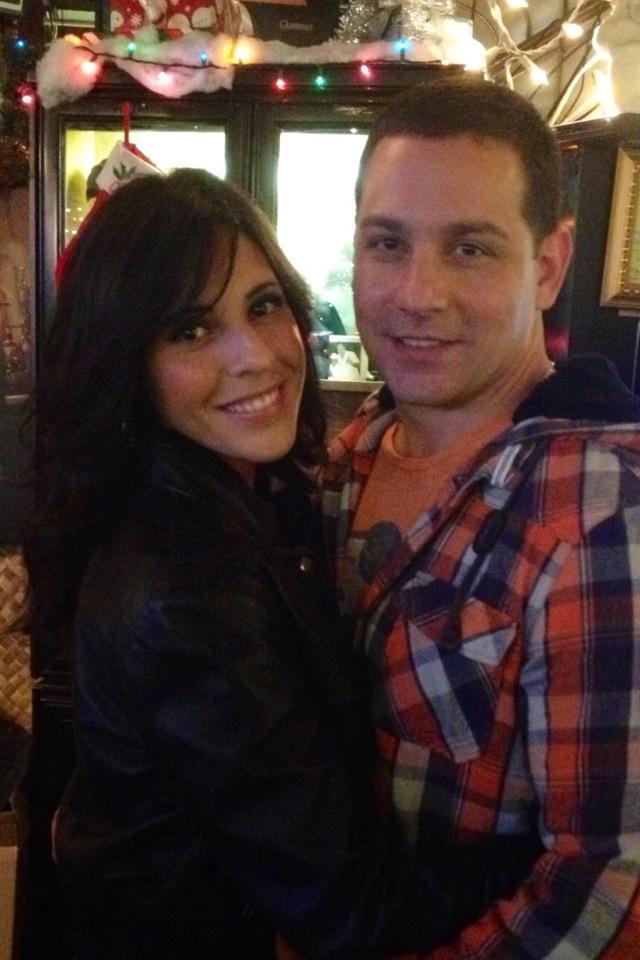 Tweet: "My love."
So happy together
Now when Joe decides to talk to Carla, after she drops off the kids, things don't go well, as he expected. When he tells her Raquel is moving in with him, her thoughts are,
"Does he think I'm gonna go for this? I don't think so."
I guess Joe's life isn't his business? She is concerned about the welfare of her children, so she says. I guess maybe she thinks Raquel will be a bad influence? I saw a picture of Raquel doing homework with Carmen. I was pretty impressed. It's obvious to me that she really cares for those children and Carla has nothing to be concerned about. If anything she should be happy that Joe found a nice woman who cares for his children. Now if anyone has a right to say something and be concerned, it's Joe. Carla has had Handy Man around both her kids for a long time. He has a criminal record…"a rap sheet." So maybe Carla should focus on her own "f*cking business" as she calls it, and stay out of Joe's. Carla's parting words:
"I don't want my kids to feel uncomfortable because she's living in that house now," Carla says. I'm still the mother of those kids, you're the girlfriend. I don't care where the f*ck you live."
Did anyone hear the kids complain? I didn't. Then she adds,
"Kiss my ass,"
and drives off! What class! Joe had the decency to tell her about Raquel before doing anything, but you see where that got him?
And now I may have exceeded the length of last week's blog so I need to wrap this up. Bad Girl Carla got down with her bad self…again! Let the haters begin, but at least read the blog before you attack. I think I was more than fair.
Video Credit: VH1
Picture Credit: Raquel's Twitter