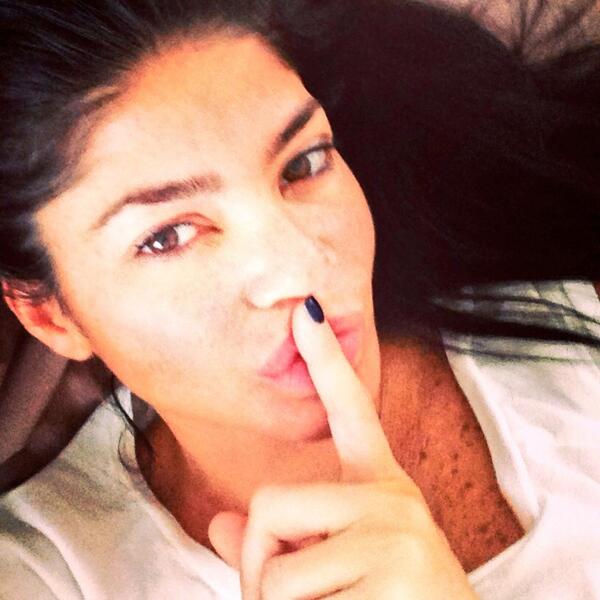 What happens in Vegas didn't stay in Vegas
Thanks to Alicia's social media accounts
The day Alicia has been dreading for months is literally around the corner.
The New York Daily News
is reporting that this Monday, January 6th, 2014, Alicia will be sentenced for her part in the embezzlement of pension contributions made by truck drivers in a company she owned with her husband, Edward. The Feds are looking to collect $20,000 in restitution and another $96,000 in fines for her part in the crime she has already plead guilty to. Where will she get that kind of money?
Apparently, Alicia's "Addiction" Boutique is doing so well in Cherry Hill New Jersey, that she has been able to open a second boutique. On top of that, Alicia is reportedly earning $96,000 for her role on season 4 of Mob Wives, and that's why authorities feel she should not be allowed to keep any of her salary from the show.
It's being reported that Alicia could get up to six months in prison by Judge Sandra Townes, who is likely not to be too impressed with Alicia. A few months ago Alicia was up before the judge asking for her travel restrictions to be lifted so she could help her son settle into his dorm in West Virginia. The judge agreed to allow her to make this trip for her son, but shortly after pictures of Alicia in Las Vegas were on Twitter and Instagram, posted by Alicia herself. Not too smart on Alicia's part to lie to and make a fool of the judge in charge of her future.
We will keep a close eye on these developments and meanwhile I hope Alicia's trip to Vegas was worth the risk of irritating her judge.
Picture Credit: Alicia's twitter account